Vanward Consulting Services, LLC is committed to providing world-class services to its private- and public-sector clients with respect and professionalism while supporting the community at large. It applies these principles in its internal operations as represented by its staff and advisors.
The Vanward Team
Gary E. Horton, President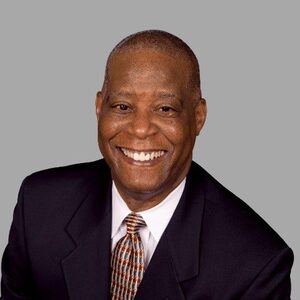 Gary Horton's career spans over forty years in the Information Technology space; encompassing several industry areas including automotive, manufacturing, logistics, finance & accounting, insurance and, more recently, utilities and oil & gas. His professional accomplishments include launching LeadingEDGE Management Services. The firm provided ISO 9000 and QS 9000 implementation, compliance and audit as well as IT Consulting and Staffing services. He was recognized by the Detroit business community for his innovative methodology for efficiently guiding companies through the process, resulting in increased efficiency and a culture of continuous improvement.
After LeadingEDGE, Mr. Horton altered his focus, applying his program/project management expertise to assist several energy industry companies by quickly implementing mission critical enterprise applications supporting the physical/financial trading, logistics, finance and accounting, and risk management organizations.
Mr. Horton's community service and philanthropic pursuits include serving as Vice Chair of "Paint the Town"- a program that encouraged Detroit area businesses to paint and perform repairs to the homes of the elderly of Detroit, Highland Park, Hamtramck, Pontiac, and other neighborhoods. He has also offered his support to several local political campaigns, including the City of Detroit Mayoral and U.S. House of Representatives races.
In 2017, Mr. Horton lost his vision. After navigating the vocational rehabilitation process and spending time with individuals in the Blind and Low Vision (B/LV) community, he observed an opportunity. Leveraging his experience as a continuous improvement and compliance consultant along with his staffing successes, Mr. Horton developed the Lean In! Program which endeavors to encourage B/LV individuals to "Dream Big!" and offers private sector employers insight into the efficacy of a valuable and untapped resource. Mr. Horton would say the sum of his previous experiences have uniquely prepared him for his new mission, which is to promote a broader inclusion of individuals with disabilities into the American economy and, as a result, the greater society.
Bahzad Ballout, Lean In! Employment Partner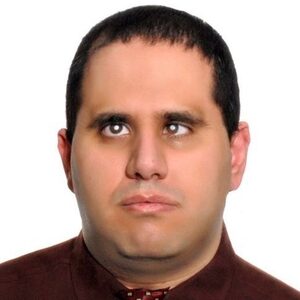 In 2009, Mr. Ballout began providing technology instruction to a variety of clients from the Bureau of Services for Blind Persons through a nonprofit called iChallenged. iChallenged has recently expanded to include residents of Jamaica. He also worked with a number of students in the Detroit school system through the Michigan Department of Education Low Incidence Outreach program. Having taught face-to-face and in the field, he realized what it means to instill confidence in others who learn to enjoy browsing through emails or using their smartphone to send text messages.
Mr. Ballout earned an Associate's degree from Henry Ford College and attended the University of Michigan-Dearborn, graduating with a Bachelor's in Hispanic Studies and minoring in English. He is fluent in Arabic and Spanish which enables him to teach individuals across many communities which he finds immensely rewarding.
While serving as an employment partner for Lean In!, Mr. Ballout also provides technology instruction to high school students in the Prep program. Their training encompasses software utilized in business settings, including Microsoft Word and Teams. Himself blind, Mr. Ballout has experience with the tools and communication strategies necessary to be effective in both academic and work environments. The Lean In! programs align with the sense of joy he gets when someone reaches a milestone that transforms their journey from a harsh pilgrimage. To that end, he looks forward to guiding others toward a better future.
Mariano "Nino" Pacini, Vanward Advisor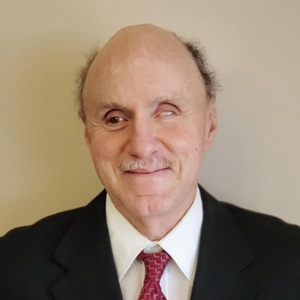 Mr. Pacini received his bachelor's degree in Software Engineering/Programming from Wayne State University in 1986. He worked as a large systems programmer for 15 years before retiring from the field and focusing on technology accessibility issues and options. He then worked part time teaching accessible technologies to the Visually Impaired at the Visually Impaired Services office in the Detroit Medical Center for 15 years. He has also taught iOS accessibility to the same population via their iPhones. He has been a volunteer Website Accessibility Tester on several occasions for companies wishing to improve outreach into the Visually Impaired community.
Mr. Pacini has also worked with several automotive companies to provide automobile audibility feedback for plug-in electric vehicles. Nino is a semi self-taught tinkerer who is fascinated by the intricacies of systems, whether mechanical or electronic.
Mostly retired now, Mr. Pacini volunteers many hours weekly to his local Lions Club, food pantry, and various cycling organizations. He firmly believes that generosity is the key to reciprocity!
Ryan Cojoe, Vanward Advisor, President at COTOC, LLC
Mr. Cojoe, Managing Director, founded COTOC LLC in 2009 with the vision to create a firm dedicated to providing professional business services focused on people, processes and the technology that enable the people and processes. Mr. Cojoe has over 20 years of diverse project management, change management, and process improvement experience, gained through consulting roles with public and private companies. He earned a Masters of Business Administration from Rice University in 2008, having specialized in organization behavior and corporate culture. He received a Bachelor's in Science in Industrial Engineering from Louisiana State University in Baton Rouge, Louisiana in 1998. Mr. Cojoe has served on the Board of Employment Partners for LSU's Department of Industrial Engineering, and he is a member of LSU's Diversity Employment Partner Council for Engineering. Mr. Cojoe enjoys mentoring young adults in his spare time.
Lemon "L.C." Williams, Vanward Advisor, Career Business Consultant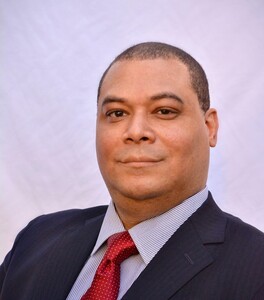 Lemon "L. C." Williams is a career management consultant and lifelong problem solver. He is a graduate of the University of Tennessee at Knoxville, where he became a member of Alpha Phi Alpha Fraternity, Inc. He was raised to work hard, stand tall, and be honest above all. After graduation, Mr. Williams embarked on a career in the energy industry, eventually focusing on the information technology aspect. After many years of travel and experience implementing risk management systems and cyber programs for major corporations, government agencies, and public utilities, he was bitten by the entrepreneurial bug. In 2014, he founded The Ionado Group in Chattanooga, Tennessee, a cyber security and emerging technologies consultancy providing advanced solutions, risk reduction services, and mitigation strategies against cyber threats facing leading industries.
For information on how you can become a part of the Vanward Team, contact us.