Vanward Consulting Services, LLC is committed to providing world-class services to its private-sector and public sector clients with respect and professionalism while supporting the community at large. It applies these principles in its internal operations as represented by its staff and advisors.
Gary E. Horton, President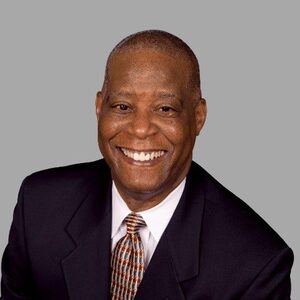 Gary Horton's career spans over Forty years in the Information Technology space; encompassing several industry areas including Automotive, Manufacturing, Logistics, Finance and Accounting, Insurance and, more recently, Utilities and Oil & Gas. His professional accomplishments include launching LeadingEDGE Management Services. The firm provided ISO 9000 and QS 9000 implementation, compliance and audit as well as IT Consulting and Staffing services. He was recognized by the Detroit business community for his innovative methodology for efficiently guiding companies through the process, resulting in increased efficiency and a culture of continuous improvement.  
After LeadingEDGE, Mr. Horton altered his focus, applying his program/project management expertise to assist several energy industry companies by quickly implementing mission critical enterprise applications supporting the physical/financial trading, logistics, finance and accounting, and risk management organizations.  
Mr. Horton's community service and philanthropic pursuits include serving as Vice Chair of "Paint the Town"- a program that encouraged Detroit area businesses to paint and perform repairs to the homes of the elderly of Detroit, Highland Park, Hamtramck, Pontiac, and other neighborhoods. He has also offered his support to several local political campaigns, including the City of Detroit Mayoral and U.S. House of Representatives races.  
In 2017, Mr. Horton lost his vision. After navigating the vocational rehabilitation process and spending time with individuals in the Blind and Low Vision (B/LV) community, he observed an opportunity. Leveraging his experience as a continuous improvement and compliance consultant along with his staffing successes, Mr. Horton developed the Lean In! Program which endeavors to encourage B/LV individuals to "Dream Big!" and offers private sector employers insight into the efficacy of a valuable and untapped resource. Mr. Horton would say the sum of his previous experiences have uniquely prepared him for his new mission, which is to promote a broader inclusion of individuals with disabilities into the American economy and, as a result, the greater society.